Alfred workflow to list unicode emoticons easily
Created by Jonas Friedmann. It has 13 Stars & was updated 22/03/16 22:06:07.
Love this? Please consider supporting its creator by starring or sponsoring this project on GitHub!
From the project's README:
alfred-dongers (WIP)
Alfred workflow to quickly browse through dongers (໒( " •̀ ᗜ •́ " )७ for example) via dongerlist.com.
Usage
Show all available dongers:
dongers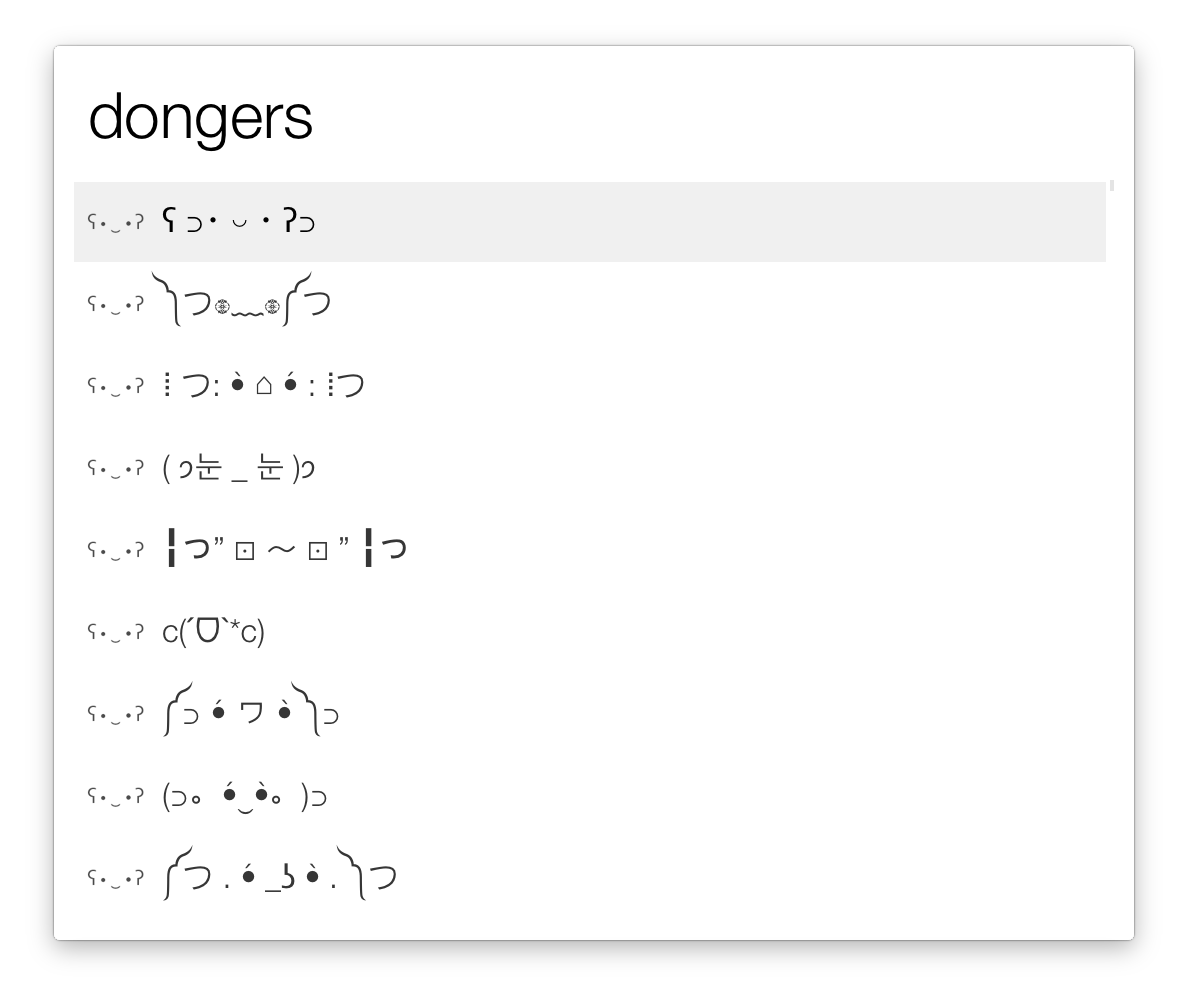 ---
List available categories to filter:
dongers list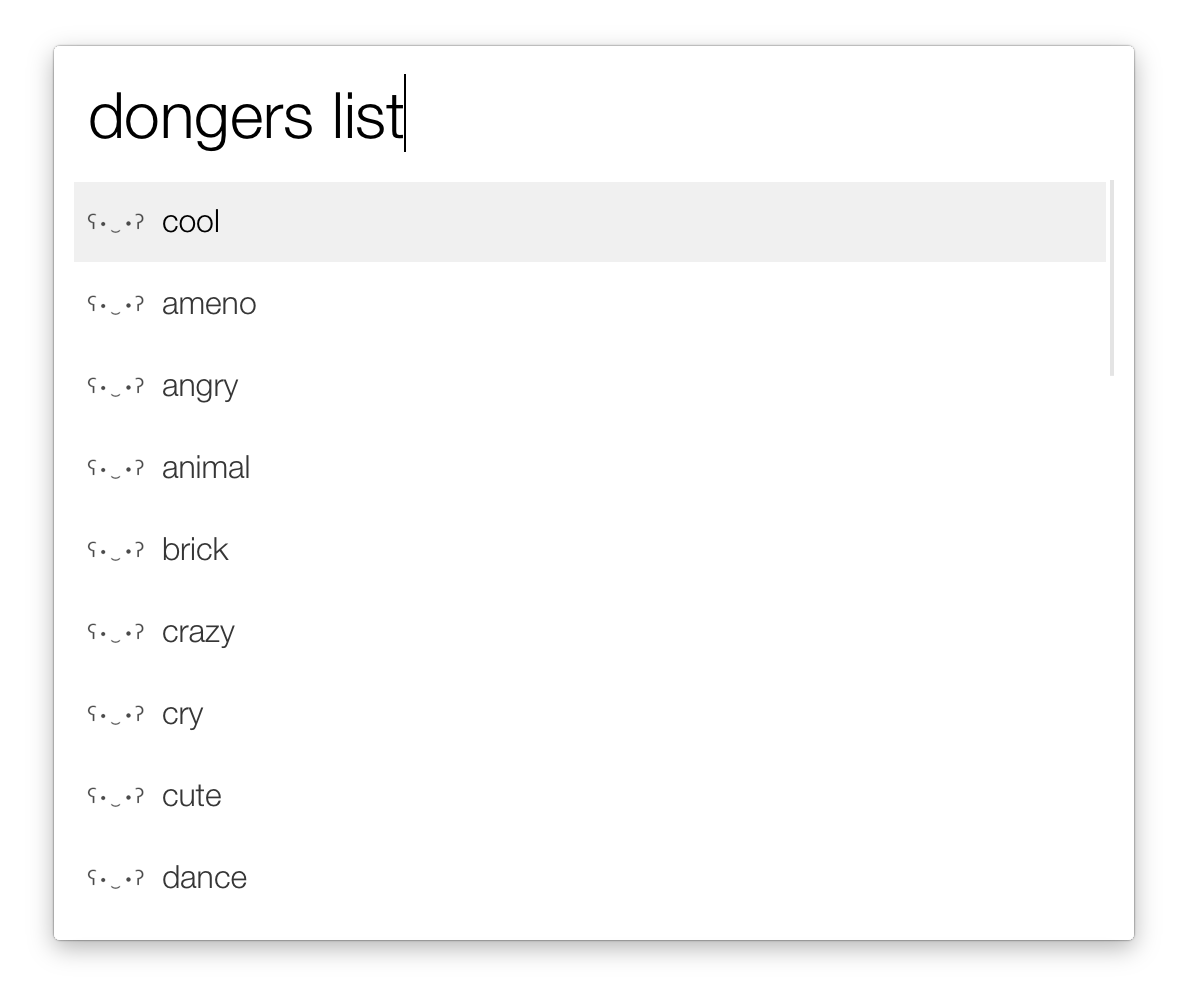 ---
Show dongers from specific category:
dongers <category>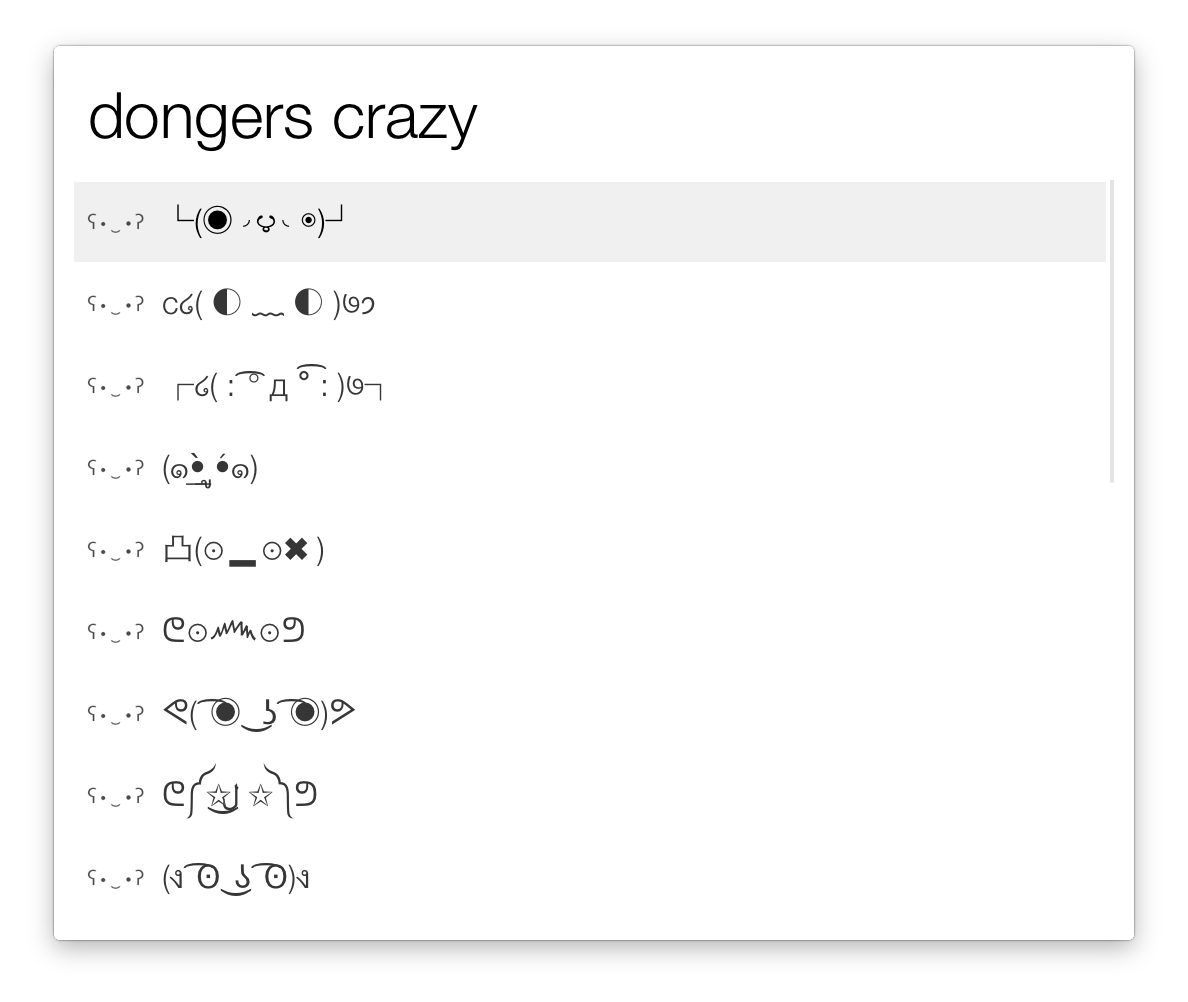 Installation
Download the raw alfred-dongers.alfredworkflow file from GitHub releases
Double click to execute and import that workflow into Alfred
Version
0.3.2
License