Created By:
Vincent de Saboulin
, 876 Stars, Last Updated: 05/09/21 09:30:50
Love this? Please consider supporting its creator by starring or sponsoring this project on GitHub!
From the project's README:
Alfred Spotify Mini Player
Find all information and download the workflow on alfred-spotify-mini-player.com
Installation
Download and install the latest version of the workflow.
Follow the setup documentation.
Features
Example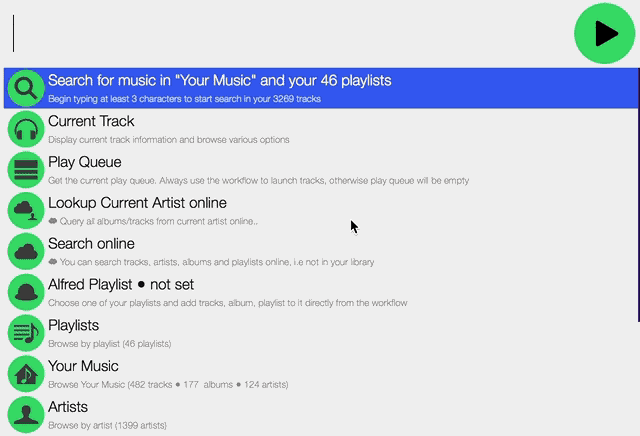 Twitter
Follow @TheMiniPlayer to get all the news.
Made with ❤ by @vdesabou.
Love it? Give it a ⭐️ or a tweet to help spread the word!